Outperforming the original:
This is a complete re-engineered solution for the DSG-7 family of mechatronics units, all failing components are replaced with our own re-engineered versions, designed from scratch to outperform the original OEM parts. Employing our in-house designed reinforced stainless-steel pressure build-up controls, polymer clutch actuation protection and control unit revision, complete HIL simulation redesign to ensure all shift actuators are meeting and exceeding original OEM specifications in real-world conditions.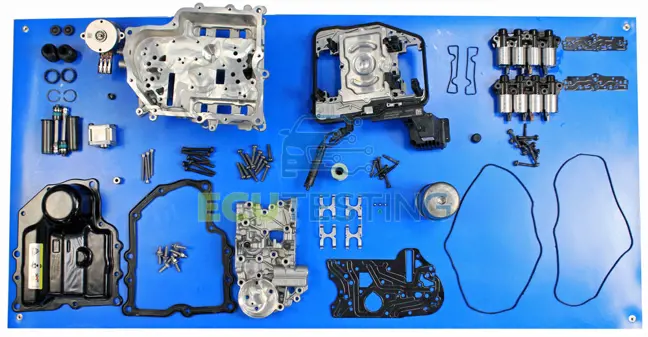 Testing and rebuilding:
We fully test every Mechatronics unit before (first line test) and after (end of line test) the rebuild, using our HIL (Hardware In-the-Loop) DSG-7 Gearbox rig, this allows us to test your Mechatronics unit under real-world load conditions. This ensures that each rebuilt unit meets and exceeds OEM specifications. All common failing components are replaced with versions that are higher rated than standard, so you can be assured that once your unit has been rebuilt it will perform as good as, if not better than a brand-new unit from the manufacturer.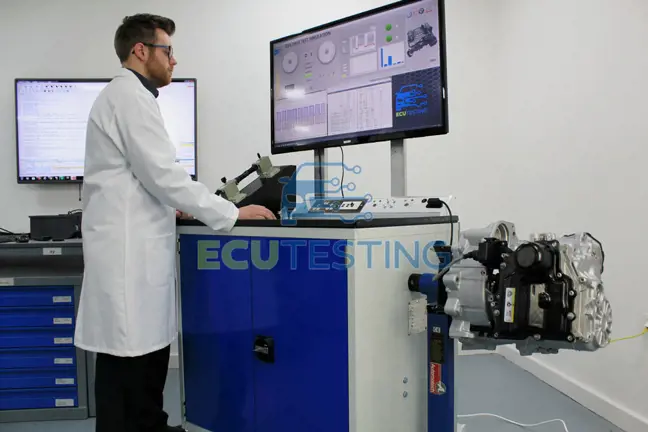 Common failing part numbers:
0AM927769D / 0AM 927 769 D
0AM325025 / 0AM 325 025
0AM325025D / 0AM 325 025 D
0AM325025H / 0AM 325 025 H
0AM325065 / 0AM 325 065
/ 0AM 325 065N
0AM325065J / 0AM 325 065J
This DSG 7 control unit is a common failure for the following vehicle:
Warranty:
Lifetime unlimited mileage*
Turn around times (excluding weekends and public holidays):
The turn around time for rebuilding your own unit is currently 2-3 working days.
If you choose to buy a direct replacement unit from our stock then the delivery time is around 1 - 2 working days (when stock items are available).
If you would like to have your own unit fully rebuilt, then you have two options regarding payment:
Pay in advance:

This option will allow you to pay for the rebuild in advance of the unit arriving with us, this is the faster option as we will not need to contact you once your unit has been tested, we will just go ahead with the rebuild if it is faulty and then send it straight back to you. To pay in advance for this service please select your vehicle from the list above and click on the 'Get Yours Rebuilt' option.
Pay after testing:

With this option we will contact you with the results of the testing and if it is faulty you can then decide if you want us to go ahead with the rebuild or not, it is at this point you would need to pay. This option is a little slower but gives you greater control over whether you want the unit rebuilding or not once it has been tested. If you prefer this option, then please fill in this test form and we will immediately email you with full shipping instructions.
If you require further information regarding this DSG control unit then please contact us.