Mini Power Steering Pump Failure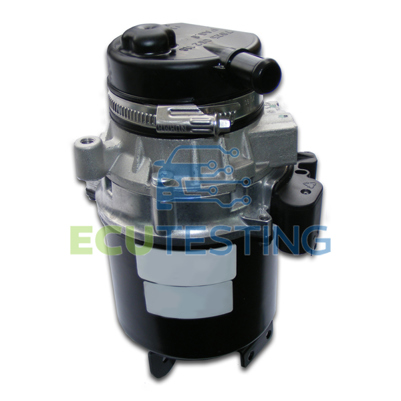 We are now rebuilding Mini Power Steering Pumps with a lifetime warranty.
This is a very common problem for all BMW MINI cars built between 2001 and 2007, the fault will normally start with a noise from the power steering pump area eventually followed by sudden complete failure of the motor - when the motor fails it will result in a total loss of power assisted steering. This can prove to be very unnerving when driving as the steering will become very heavy.
We can remanufacture you own unit and provide a lifetime warranty - when we rebuild your MINI power steering pump we use higher specification components than standard thus eliminating the original design flaw. A new unit from BMW MINI can be very expensive and they only give a 1 year warranty with the part.
We can also supply replacement units when in stock.
Common failure symptoms:
Noisy power steering pump
Complete loss of power steering
If left long enough the steering motor/pump can overheat
Quality:
We have rebuilt many of these steering pumps for both main dealer and independent specialists so you can be assured of our very high standard of work.
Warranty:
Lifetime* unlimited mileage.
For more infor or to Buy Now: MINI power steering pump
To send your unit in to us to be tested please fill in this test form.
Please contact us if you require further advice