Ford Focus / Mondeo ECU common misfire fault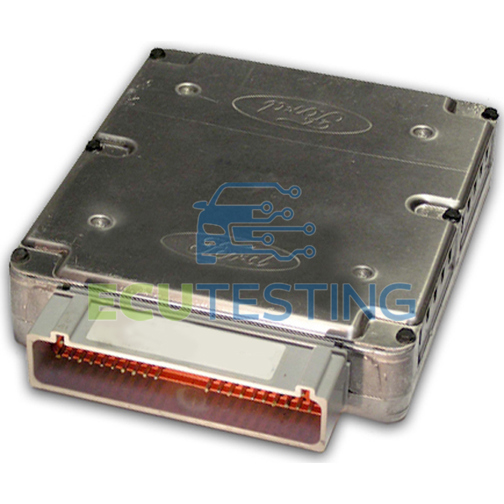 We can rebuild your own Ford Focus or Mondeo engine ECU and will be programmed to work as soon as it is plugged back in to the vehicle, no need for a trip to the dealer for coding it is completely plug and play. This ECU rebuild comes with an unlimited mileage Lifetime warranty*.
This is a very common fault for the 1.4, 1.6, 1.8, 2.0 Ford Focus and Mondeo - when the ECU fails it causes a constant misfire on two of the cylinders. Other less common faults are complete non start or no spark and faulty charging system due to blown alternator driver.
This is the common fault for vehicles built between 1998 - 2005
Please click here to see the common failing ECU for the 2004 - 2011 Focus & Mondeo.
Quality:
We have sold hundreds of these ECU to both Fiat specialist and main dealers so you can be assured of our very high quality of work and commitment to after sales customer care.
Fault symptoms include:
Misfire on two cylinders
Severe misfire
No power
Complete non start
This is a very common problem with Ford Focus and Mondeo manufactured after Yr 1999, all our ECU's are manufactured with higher grade components than that of the original thus curing the original design flaw.
Please note:
If you unit is tested and is too badly damaged to be repaired then we would not charge you for looking at your unit, we would just charge for return postage.

Warranty:
All our ECU's come with an unlimited mileage Lifetime warranty as standard.
Part Numbers:
1M5F-12A650-AC
1M5F-12A650-AE
1M5F-12A650-BC
1M5F-12A650-BD
1M5F-12A650-BE
1M5F-12A650-GE
1S4F-12A650-AJB
1S4F-12A650-ED
98AB-12A650-BGH
98AB-12A650-CDG
98AB-12A650-CF
98AB-12A650-CFG
98AB-12A650-CGJ
98AB-12A650-CPE
98AB-12A650-CTA
98AB-12A650-CTE
98AB-12A650-CTF
98AB-12A650-CTF

 For more info or to Buy Now please see: Ford Focus ECU's / Mondeo ECU's)
Please note:
This common fault of misfire on two cylinders or complete non start is often caused by the ignition coil pack shorting out on the vehicle - it is very important that the ignition coil pack is replaced at the same time as refitting your ECU after it has been repaired - or you faulty coil pack may damage the repaired ECU.
To arrange for your unit to be tested and rebuilt then please fill in this test form.
Please contact us if you require further advice