Ford Focus 'Engine malfunction' warning - caused by stored fault codes P0607 and P2110.
This Ford Focus engine ECU is a very common failure for vehicles built between 2004 & 2011 especially for the Ford Focus 1.8 & 2.0 litre models built in 2007, failure will cause intermittent misfires, poor/rough running and activation of the 'limp-mode' function.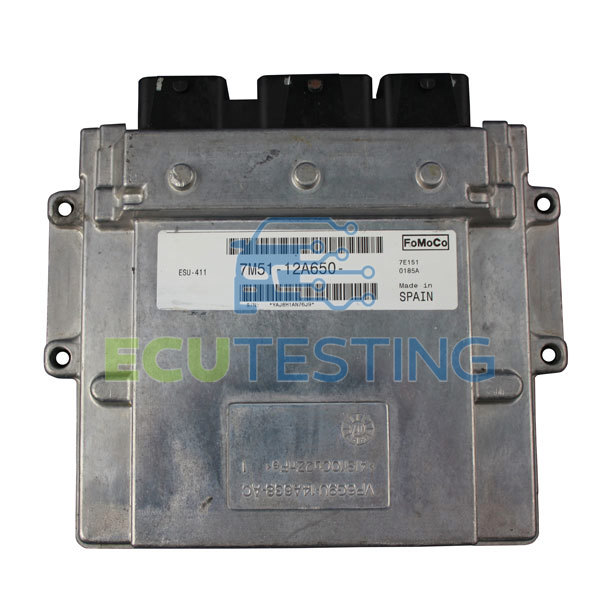 Commonly you will also find that the engine won't rev over 2000rpm along with the 'Engine malfunction' message displayed on the instrument cluster. This will often begin as an intermittent failure (especially when cold), however the problem will become permanent over time if not corrected early enough.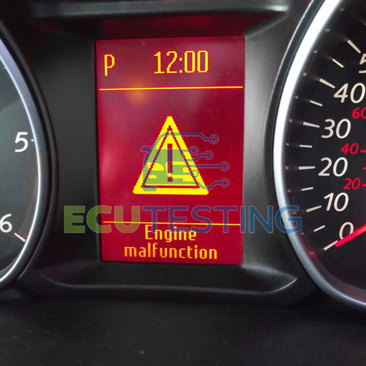 If you have the vehicle scanned with diagnostic equipment then you will notice the following Ford fault codes; 'P0607 – Control module performance' and 'P2110 – Throttle actuator control system – forced limited RPM'. These fault codes (especially if they are both present) are a strong indication that your ECU has failed.
This ECU has a design flaw that causes these symptoms, normally you would need to replace the ECU with an expensive new unit from the main dealers (in excess of £1100.00 +vat).
We are able to fully rebuild your own ECU for a small fraction of the cost of a brand new unit, when we rebuild your ECU we use higher rated than standard components and we retain the original immobiliser programming, so there is no need for an expensive trip to the main dealer for programming after the rebuild. We are so confident of the quality of our rebuild process that we give an unlimited mileage lifetime warranty with every ECU rebuild. 
Common failing part numbers:
| | | | | |
| --- | --- | --- | --- | --- |
| Part Number | Make | Model | Engine Size | Spec. |
| | Ford | Focus | 1.8 | Zetec 125 |
| | Ford | Focus | 2.0 | CC-3 |
| | Ford | C-Max | 2.0 | Zetec |
| | Ford | Mondeo | 2.0 | Ghia |
| | Ford | Mondeo | 2.0 | Zetec |
| | Ford | S-Max | 2.3 | Zetec |
| | Ford | Focus | 1.8 | Zetec |
| |  Ford |  Focus |  1.8 |  Zetec |
Common fault codes:
P0607 – Control module performance
P2110 – Throttle actuator control system – forced limited RPM
Turnaround time:
Our current turnaround time to rebuild your own unit is approx. 3 - 5 working days.
Delivery time for a replacement unit from stock is currently 1 - 2 working days (when available).
Warranty:
Lifetime unlimited mileage*
If you would like to have your own unit fully rebuilt then you have two options regarding payment:
Pay in advance:
This option will allow you to pay for the rebuild in advance of the unit arriving with us, this is the faster option as we will not need to contact you once your unit has been tested, we will just go ahead with the rebuild if it is faulty and then send it straight back to you. To pay in advance for this service please select you part number from the 'common failing part numbers' list above.
Pay after testing:
With this option we will contact you for payment after we have received and fully tested your unit. Then we will contact you with the results of the testing and if it is faulty you can then decide if you want us to go ahead with the rebuild or not, it is at this point you would need to pay. This option is a little slower but gives you greater control over whether you want the unit rebuilding or not once it has been tested. If you prefer this option then please fill in this test form and we will immediately email you with full shipping instructions.
If you require further information regarding this ECU then please contact us.