Common failing ECU for 2008 - 2015 VW Passat 2.0 TDI
This Volkswagen Passat 2.0 TDI engine ECU is a very common failure that will cause the engine to cut out whilst driving or fail to start completely. The fault may sometimes occur intermittently and allow the engine to restart for a short period however, ECU failure will normally cause complete none starting of the engine. For the Passat built between 2011 – 2015 it is common for the ECU to be water damaged due to poor drainage from the Plenum chamber under the windscreen. We can test and repair this Passat ECU or supply replacement ECU's from stock when available.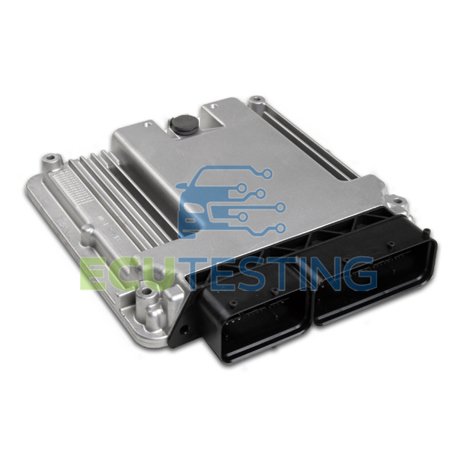 Diagnosing the ECU fault:
If you are trying to read fault codes using diagnostic equipment you may notice your diagnostic equipment will not communicate with the engine system, you may also have fault codes stored in other systems on the vehicle such as the ABS system or the instrument cluster that complain of loss of communication with the engine ECU, this is usually a good indication that this ECU has potentially failed.
Location and removal of the ECU:
This ECU is located inside the drain channel under the windscreen, you will need to remove the plastic drain cover to gain access to the ECU, removal of the wiper arms may also be necessary to remove the plastic drain covers.
Common Failing part numbers:
(We cover a huge range of part numbers so if you do not see your part number here then please see our product catalogue or contact us for further advice).
Quality:
We rebuild and supply this type of VW Passat ECU for Volkswagen main dealers and specialists all over the globe so you can be assured of our very high standard of work.
Warranty:
All our ECU repairs and replacement ECUs come with an unlimited mileage Lifetime* warranty as standard.
ECU price and programming details:
If you require further advice then please contact us.