Common Failing Renault Modus EPS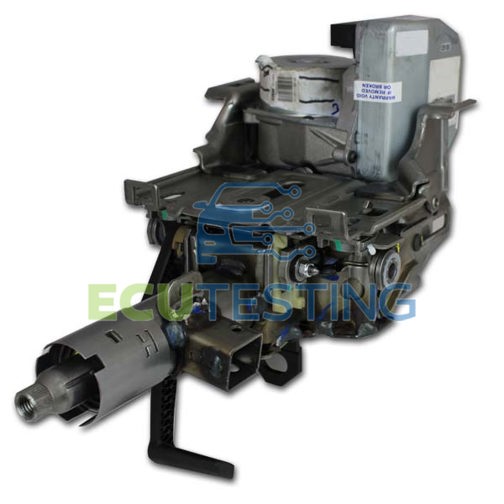 Renault Modus vehicles built from 2004 – 2008 have a common problem that causes the electric power steering to fail suddenly and completely. When the fault occurs you will notice a complete loss of power steering and a message on the dash that states 'Steering Fault – Stop Engine'.
When the steering fails suddenly you may feel as though you are trying to steer a tank as the steering will become very heavy indeed, sometimes cycling the ignition off and then on may cure the problem temporarily but this will not cure the fault completely. If you go to your local garage to get the problem diagnosed then you will likely discover that you have the following fault codes stored: 'C1608 - ECU internal fault' or 'DF002 - Computer Internal Electrical'.
If the above fault codes are present in the steering system then it would not be worth spending any more time or money isolating the fault further as it can only mean one thing…
Your Electric Power Steering Column has failed! Usually this would mean a very expensive trip to your very friendly local Renault main dealer for them to completely replace and reprogram your steering column.
However we are now able to rebuild your own steering column or supply a replacement column from stock when available. With every steering column we remanufacture we use higher rated components than where originally used during the manufacturing process, this is how we are able to supply a Lifetime unlimited mileage warranty*. Then you can be assured that once we have rebuilt your own column or supplied one of our replacement columns - the fault will be permanently cured and will not re-occur.
Common failure symptoms:
Complete loss of all power steering
Steering Fault, Engine Stop warning on the dash
Fault code: C1608 or DF002 – computer fault.
Warranty:
Lifetime unlimited mileage*
Quality:
We have been rebuilding these Modus Steering columns for specialist dealers all over the globe for years, so you can be assured of our very high standard of workmanship.
More info / Buy Now:
http://www.ecutesting.com/product-catalogue/renault/modus/power-steering-eps-electric-power-steering/eps433520/
To send your unit in to us for testing please fill in this test form.
If you require further advice then please contact us.