Renault Megane Scenic Dash/Dashboard Instrument Cluster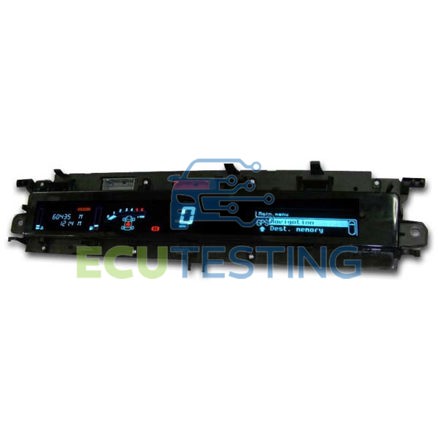 We are currently rebuilding customers own units with a Lifetime warranty*, this is a very common failure for the Renault Megane instrument cluster - the problem normally starts out as being intermittent normally the back lighting will fail when the car has been driven for a while and then will reappear after a few minutes but then the fault always becomes more permanent with time. These instrument clusters cost a fortune from the main dealer and they only give a 6 month warranty - we give a Lifetime warranty* for the fraction of the price so you really are getting a very good bargain here.
Common Failure symptoms:
Back light flickers or dash goes off all together
Warranty:
Lifetime unlimited mileage
Quality:
We take a great deal of pride in our work and will always handle your instrument cluster as if it where our own, we understand how important it is for your instrument cluster to always look as good as new when it is fitted back to your vehicle. We have rebuild these clusters for both main dealers and independent specialist so you can always be assured of our very high standard of work.
Posting in your instrument cluster for rebuild:
We recommend you post in your cluster via royal mail Special delivery if you are unable to come to us. We can also arrange collection from you via TNT courier if required.
We will need your unit for approximately 2-3 working days to complete the full rebuild (times may vary depending on current workload & demand). If you would like to arrange for your unit to be tested and rebuilt then please fill in this test form.
Please contact us if you require further advice