Land Rover Discovery ABS Pump/Module ECU WABCO
Years: 2000 - 2007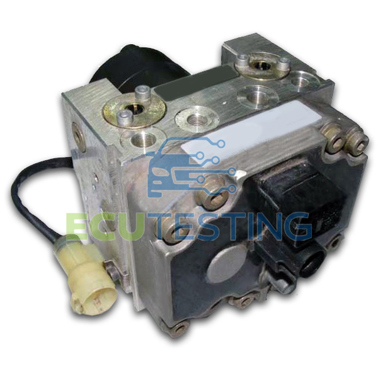 We are now rebuilding customers own Discovery ABS Pumps with a Lifetime warranty*. these units sell for over £1000 from the main dealer and you only get a six month warranty from them, so you really are getting a very good bargain here.
Common Faults:
ABS light comes on
Shuttle Valve Fault code
ABS Pump fault code
Inlet/Outlet valve fault code
This WABCO ABS Pump/Module is a very common failing part for the Land Rover Discovery, if your ABS light has come on and you are getting 'Shuttle Valve Switch' fault codes then this ABS Pump/module is what you need. Other common faults include -  'ABS Pump' fault code, or 'Inlet/Outlet valve' fault codes.
We are rebuilding ABS units with the following part numbers:

If you do not see your part number here then please call us as we cover the entire range of WABCO Pump/Modules.
Warranty:
Lifetime Unlimited mileage*.
Quality:
We have rebuilt and sold these units to both main dealers and independent specialists for years now, so you can be assured of our very high standard of work, please check our feedback comments.
Posting in your ABS Pump/ECU for rebuild:
We recommend you post in your ABS Pump/ECU via royal mail recorded delivery (inside UK) or UPS (outside UK) if you are unable to come to us.
For more info or to Buy Now, please see Land Rover Discovery ABS pumps

To arrange for your unit to be tested please fill in this test form.
If you require further advice please contact us.