Jaguar X-Type / S-Type Turbo Actuator Problem
Fault: "Flashing glow plug light on the dash.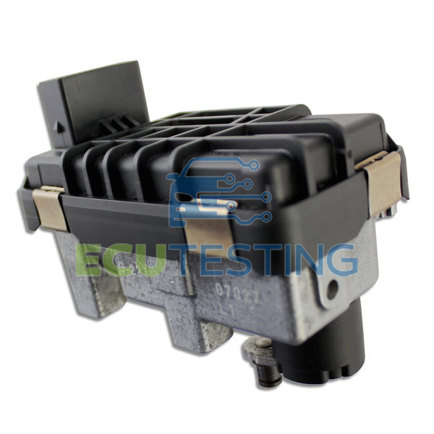 This actuator is a very common problem for the Diesel Jaguar X-Type / S-Type vehicles Built between 2003 and 2007. The fault causes the flashing glow plug light to appear on the dash and the engine to go in to "limp mode" the problem normally starts out as an intermittent fault but then becomes more permanent.
These Actuators control the waste-gate on your turbo and are not available separately from the main dealer, you have to buy the complete turbo for a small fortune.
We can rebuild your own turbo actuator and/or supply replacement units from stock when available both options come with an unlimited mileage Lifetime warranty*.
For more info or to Buy Now, please see:
To arrange for your actuator to be tested and rebuilt then please fill in this test form.
For further advice please contact us.