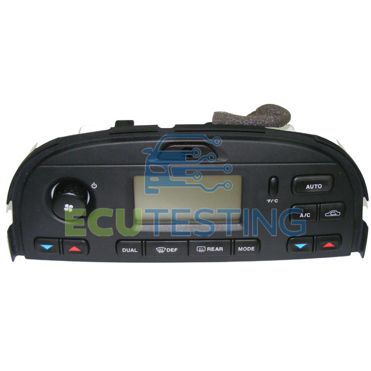 This series of Climate controller is a common problem for the Jaguar S-Type built between 2003 - 2008, the common fault will cause the heater to blow hot all of the time or complete failure of the heater/air-con system.
Your S-type will have one of the climate controllers pictured above depending on the year and version you have.
We can rebuild your own unit and provide a Lifetime warranty* as standard, all components we use to remanufacture your unit are higher rated than standard so you can be assured that your climate controller will not fail again after it has been rebuilt.
For more info or to buy now please see: Jaguar S-Type climate controller

To arrange for your unit to be tested and rebuilt then please fill in this test form.
For further advice please contact us.