Honda CRV ABS/VSA Pump module fault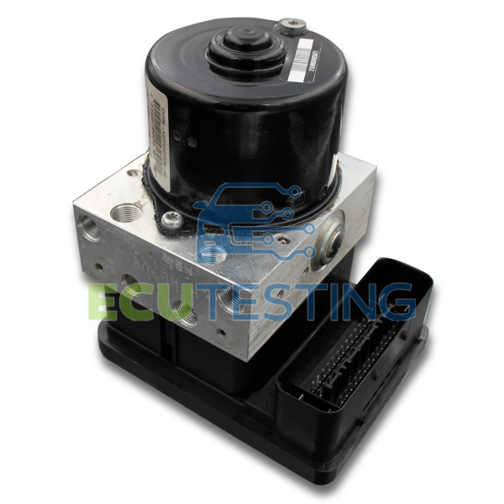 This ABS Pump Module is a very common failure for the Honda CR-V built between 2004 - 2008. The fault causes the VSA/ABS light to illuminate permanently on the instrument cluster.
 If you have been for a diagnostic check on your Honda CR-V then your mechanic will probably have told you that your have a fault with your "Brake Pressure sensor" or given you the full fault code of: "66-1 BRAKE PRESSURE SENSOR FAILURE" and will probably have told you that you must change your ABS Pump Module for a small fortune
We can rebuild your own ABS pump module to a new specification and provide an unlimited mileage Lifetime warranty*.
When we rebuild your ABS pump we not only correct the problem but the materials and processes we use will reinforce your ABS pump module to prevent the fault from ever reoccurring.
Common Failing Part Numbers:
(This is just a small list of common part numbers, we cover the entire range of Honda ABS/VSA Pump modules).
For more info or to Buy Now, please choose your part number here: Honda CR-V ABS/VSA pumps
To arrange for your ABS Pump to be tested then please fill in this test form.
For further advice please contact us.