The Ford Focus and C-Max power steering rack, motor and combined module, fitted to the build range 2010 to 2015, is a common failing part.
This steering rack with mounted electric power steering motor and module will often fail completely and suddenly, leading to a complete loss of power assisted steering. This will cause the steering to become very heavy, requiring the person driving the car to input a lot more effort into the steering wheel, also the warning message: 'Power steering fault service required' will appear on the Focus and C-Max dash cluster.
The most common fault codes to be stored are U3000 - 96 – Control Module, U3000 - 49 – Power Steering Control Unit Fault and U3000 - 53 – Control Module and finally C102D-00-C8 – High Friction Inside Power Steering.
U3000 – 49 & U3000 – 53 - Control Module: Internal Electronic Failure – are fault codes known to be generated when water ingress occurs on the column side of the steering rack. Water ingress has been found to come in around the bulkhead boot and the joint housing of the pinon shaft. The water ingress seeps into the torque sensor housing damaging the sensor. U3000 – 49 will be generated first and once it has been flagged multiple times U3000 – 53 will then be triggered, this code cannot be cleared once present: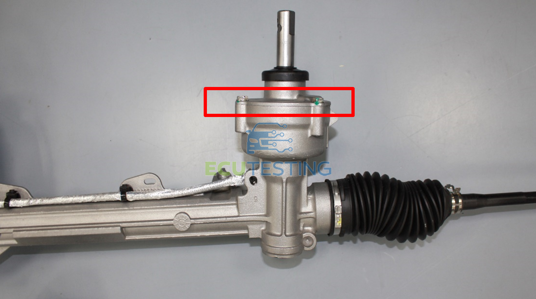 C102D - 00 - High Friction in power steering - is caused by excessive mechanical resistance within the power steering rack. The root cause is often due to water ingress on the module side of the rack.  The area seen here is one of the main locations where water ingresses and affects the main rack bearing and in turn generates the fault. You may also experience heavy or noisy steering when this fault occurs: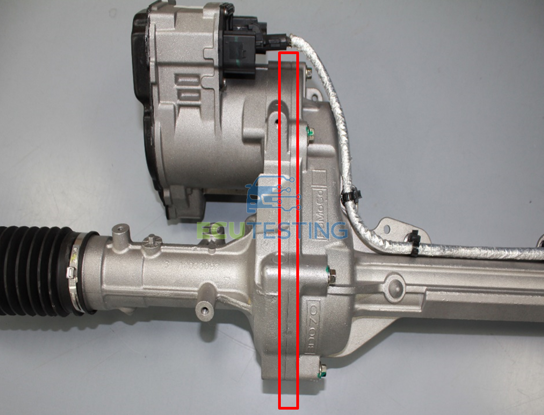 U3000 – 96 - Control Module: Internal Electronic Failure - is usually logged with the code U3003 - 13 – Battery Voltage. These fault codes occur in the unit when the power steering attempts to function with low battery voltage, often this isn't a failure with the power steering system and the fault code can be cleared if the battery voltage issue is rectified.
Solution
Because the water ingress damages the internal components so badly, especially the main bearing, repair is not an option. In order to resolve this issue you will new to order a replacement rack, motor and ECU. You don't need to go to the dealership, instead, you can order replacements from specialists such as WPS here: https://shop.westernpowersteering.co.uk/category-263/FORFER.html
Common Failure symptoms:
Complete power steering failure
'Power steering fault service required' message displayed
Common fault codes:
U3000 – 49 - Control Module: Internal Electronic Failure
U3000 – 53 - Control Module: Internal Electronic Failure
C102D - 00 - High Friction In Power Steering
U3000 – 96 - Control Module: Internal Electronic Failure
Affected Vehicles:
Ford Focus 2010-2015
Ford C-MAX 2010-2015
Common failing part numbers:
41519611D / A0025077 / A0025078 / A0025079 / A0025193 / A0025194 / A0025195 / A0025196 / A0029736 / A0036980 / A0036982 / A0041030 / A0041030A / A0041030C / A0041030D / A0041030E / A0041030H / A0041030J / A0041030L / A0041030P / A0041032 / A0041032A / A0041032D / A0041032E / A0070216A / A0070218A / A0073244A