Common Citroen C2/C3 engine ECU malfunction caused by water ingress causing misfire and poor running....
A common complaint for the Citroen C3 & C2 vehicles is water damage to the engine ECU, this results in the engine cutting out, refusing to rev, misfiring or not starting.
Often there will be fault codes stored in the engine system that are blaming the throttle position, engine misfire or coolant temperature/O2 sensors. Despite these fault codes it is usually the engine ECU that has failed due to water contamination into the ECU multi-plug causing one or more of the terminals inside the ECU plug to corrode (if you disconnect the ECU plug then you will see the corrosion to the terminals).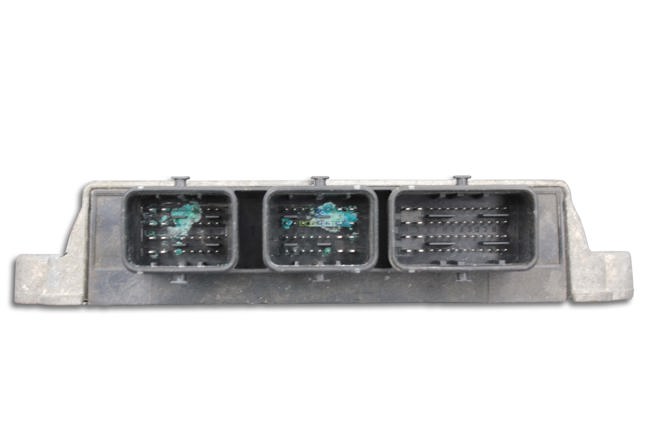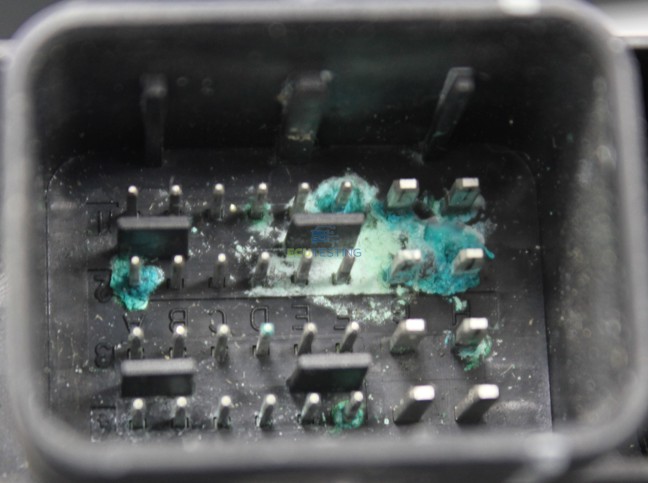 This is caused by fluid from the coolant system getting into the main engine wiring harness that travels along and into the ECU. Once the fluid has made its way to the ECU it then causes the corrosion to the pins and internal hardware which causes a high resistance or open circuit for various engine sensor/actuator circuits resulting in the running symptoms described before.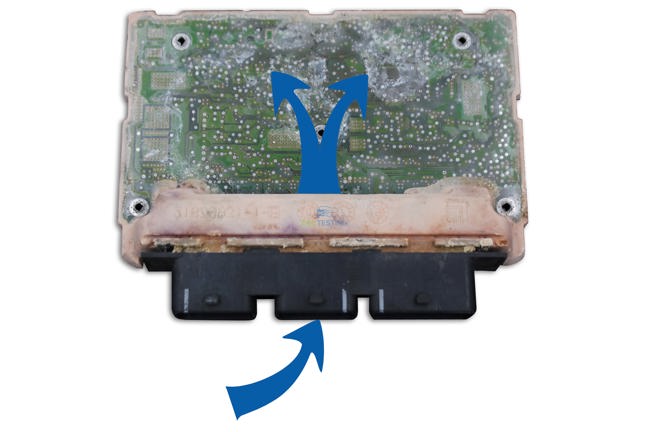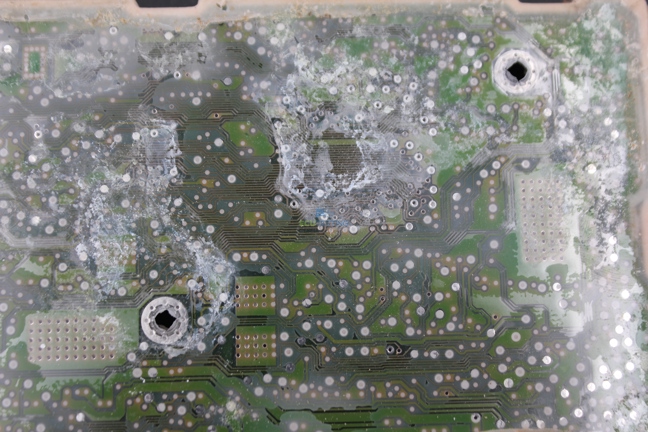 Solution
We no longer offer service on this system type. Instead, these are still available from the main dealer to purchase, or you can purchase a used replacement and have the key coding swapped from your original using dealer-level diagnostic equipment.
Common Failure symptoms:
Cutting out
Poor rev range
Limp mode
Misfire
Engine management light
Common fault codes:
P0121 - Throttle Signals 1 And 2 Incoherence
P1161 – Throttle Position Implausible Signal
P0123 – Throttle Position Sensor
P2176 – Motorised Throttle Programming
P1340 – Multiple Misfire Detected
P0135 – O2 Heater Circuit
P0115 – Coolant Temp Sensor Fault
P1631 – ECU Internal Malfunction
Affected Vehicles:
Citroen Berlingo 2002 – 2011
Citroen C2 2003 – 2011
Citroen C3 2002 – 2011
Common failing part numbers:
21585598-3 A0 / 21585675-3 A0 / 21585768-5 A0 / 21585784-1 A0 / 21585785-4 A / 215859001 A0 / 21585932-9 A / 21585984-5 A / 21586048-9 A / 21586048-9A / 215862398B / 21586539-8A / 21586562-9 A / 21586563-2 A / 21586877-0 A
6011 150061 / 6053 215016 / 6100 269889 / 6192 553788 / 6192 553788 / 6275 618804 / 6287 628749 / 7052 754374 / 7288005632 / 7332 434979 / 8119 003131 / 8154 141 206 / 8184 161516
HW9651696680 / HW965583280 / HW9655883280 / HW9655883280 / SW9660374680 / SW9661191880 / SW9661700480 / SW9661960880 / SW9661961280 / SW9661978880 / SW9663306680 / SW9663394480 / SW9663717680 / SW9664127180 / SW9664242980 / SW9664637080 / SW9665424480 / SW9665666980 / SW9665799180 / SW9666257580 / SW9666262880