The Volvo ATE Teves ABS module is located underneath the main ABS pump and can be removed from it with a 4mm socket. The module can be rebuild and sent back normally within 48 hours and comes with a Lifetime unlimited mileage warranty*.
We have been rebuilding these modules for Volvo main dealers and specialists for many years now so you can be assured of our very high standard of work. We always replace components with higher than standard spec to ensure a rebuilt unit will never fail again.
Volvo ABS pump/Module failure
- 1996-1997 Volvo 850 with TRACS 2/4WD ABS system
- 1998-2001 Volvo C70, S70 and V70 with TRACS ABS system
- 2/4WD Volvo ABS system
- 1999 and newer Volvo S80 with ABS/STC system
ECU Type - ATE Teves
ECU location: Fitted to the back of the ABS pump (held on with four torx screws that are easily removed with a 4mm socket).
Price: £145 with two year warranty
Delivery: Next working day before 1pm                            
This is a very common failure on all Volvo ABS pumps built after 1995, causing the ABS light to come on along with the tracs light if fitted. When the fault codes are read there will usually be a fault code blaming the high pressure pump and/or a fault code blaming one or more wheel speed sensors. The fault is normally always the ABS module when these faults occur. We can rebuild your own ABS pump/module for £145 + postage, or we can supply replacement units from stock (ring for replacment prices as they vary depending on part numbers).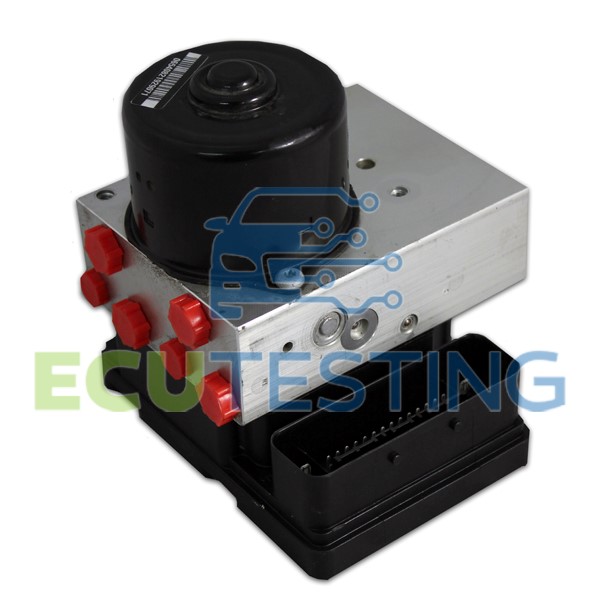 It is worth noting that the ABS module can be removed and the pump left in place thus allowing the vehicle to be driven with normal braking (no ABS).
We will need your unit for approximately 2-3 working days to complete the full rebuild (times may vary depending on current workload & demand). If you would like to arrange for your unit to be tested and rebuilt then please fill in this test form.
Please contact us if you require further advice