Mercedes A-Class ECU & Air Mass Meter rebuild.
This ECU is a very common problem for the Mercedes A-Class, causes fault codes blaming the air mass/ flow meter and can cause poor idle speed and/or rough running.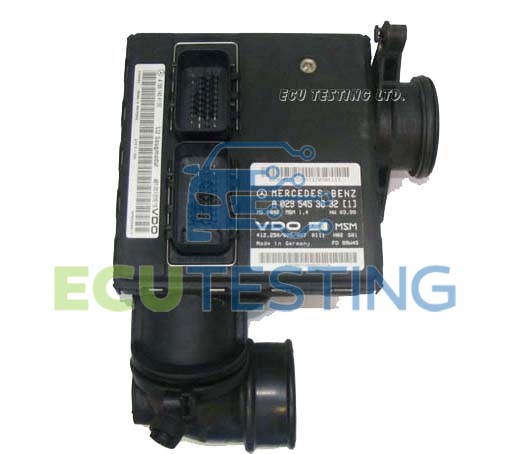 Own Unit Rebuild
We are now rebuilding customers own units with a Lifetime unlimited mileage warranty*.
These ECU / AFM are very expensive from the main dealer - we can rebuild your own ECU for a fraction of the price from the dealer and we give a longer warranty than buying a new unit.
Programming:
When we rebuild your unit we program all of the adaptation values before we send it back, therefore you will not need to have any programming or adjustment work done after fitting your unit back to the vehicle.
Common faults include:
Air Mass/Flow Meter fault codes
Rough or erratic idle speed
Poor MPG
Flat spots & hesitations
P0100 and/or P0170 Fault codes
Warranty:
This rebuild comes with a Lifetime unlimited mileage warranty*.
Quality:
We have rebuilt thousands of these units for both Mercedes main dealers and independent specialists for years now so you can be assured of our very high standard of work.
Posting in your ECU for rebuild:
Royal Mail Special Delivery (Inside the UK)
UPS / FEDEX (Outside the UK)
We test all units before we rebuild them so if your unit turns out not to be faulty then we will just charge test fee and return it to you.
Common failing part numbers:
If you cannot find your part number here then please contact us as we cover the entire range.
For more info or to Buy Now, choose your part number here: Mercedes A-Class ECU/AFM list.
If you would like to arrange for your unit to be tested and rebuilt then please fill in this test form.
Please  Contact us for if you require further advice