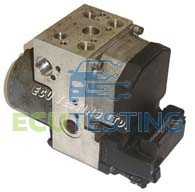 Daewoo Lanos ABS pump Module ECU problem.
This is a very common problem for Daewoo Lanos, the fault will cause the ABS light to illuminate on the dash and a fault for no communication.
This ABS module rebuild service comes with our Lifetime unlimited mileage warranty* warranty as standard, during the remanufacturing process we use higher specification components and processes than standard, so you can be sure that once we have rebuilt your unit it will not fail again
Common Failures:
ABS light on
No comms with diagnostic equipment
Speedo Failing
Programming:
There is no need for any programming once the rebuild ABS module is refitted to the vehicle.
Turn around time:
We will need your unit for approx 2 days to complete the full rebuild.
Warranty:
Lifetime unlimited mileage warranty* warranty
Quality:
We are a specialist auto electronics rebuilders and we sell units all over the globe to end users, specialists & dealers, so you can always be assured of our quality of workmanship. Please check our feedback comments.
We understand these complex ABS control modules inside and out, so our after sales technical support is second to none
We will need your ABS Pump for approximately 2 - 3 working days to complete the full rebuild (times may vary depending on current workload & demand). If you would like to arrange for your A3 ABS Pump to be tested and rebuilt then please fill in this test form.
For further advice please contact us.