This BMW ABS/DSC pump is a very common failure for the BMW 3-Series, Z4, 1-series and M5 built between 2005 and 2014. The common symptom is that the ABS, DSC and handbrake light warning lights remain permanently illuminated, if you have performed a diagnostic scan then you will also have the following fault codes stored within the ABS system; "5DF0-Hydraulic unit pump motor" and "5DF1-Hydraulic unit pump motor connector faulty" these fault codes may clear initially but they will always return and become a permanent fault. A new unit from the BMW main dealers is very expensive and you only get a 1 year warranty from them.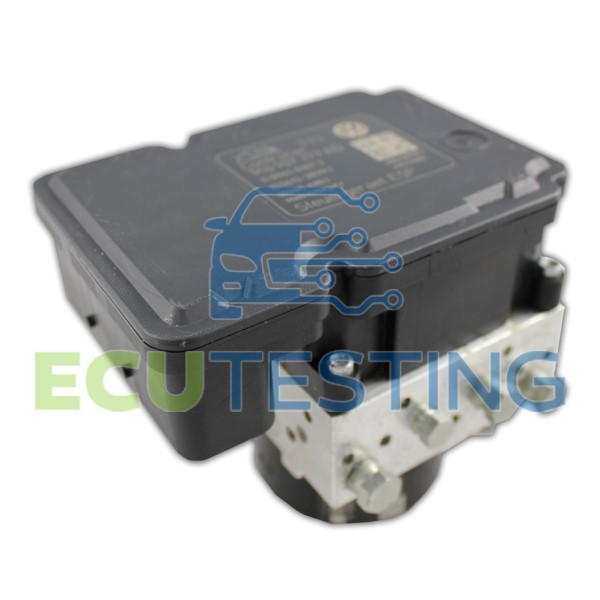 We are able to rebuild customers own unit or supply replacement units from stock at a small fraction of the cost of a new unit from the dealers, plus when a new unit is purchased from the main dealer it still has the original design flaw that caused it to fail in the first place, however every BMW ABS pump that we rebuild comes with an unlimited mileage lifetime warranty as standard – we are able to do this because we use higher rated than standard components during the rebuild process, so you can be sure that your ABS unit will not fail again.
The following vehicles from 2005 to 2014 are affected with this fault: 
318D M SPORT
325D M Sport
325i
325i SE
325i SE Convertible
325i M Sport
330i SE
330D SE
330D
330D Coupe
330 Cabriolet
330i M Sport
330D M Sport
335 SE
335i SE
335i M Sport
335D M Sport
338
Z4 SE
Z4 SI Sport
Z4 Sport
Z4 SI Sort
Z4 2.0i Sport
Z4M
M3
130i M Sport
130i
M5 Touring
Common stored fault codes:
5DF0-Hydraulic unit pump motor
5DF1-Hydraulic unit pump motor connector faulty
Testing and rebuild process:
All rebuilt units are fully tested on our bespoke HIL (Hardware In-the-Loop) test rig both before and after the rebuild process, this involves simulating real driving conditions including wheel speed, body roll, accelerometer, steering input and brake pressure. We test every unit beyond the operating parameters of the vehicle so we know that once a unit is rebuilt it will outlast the vehicle. This is how we are able to supply an unlimited mileage lifetime warranty with every BMW ABS pump we rebuild.
 Common failing part numbers: 
34516777162 / 34516780237 / 34516779893 / 34516778488 / 34516775396 / 34516771697 / 34516770588
34507841955 / 34507841233 / 4507841110 / 34507840966
34516775396 / 34516778488 / 34516779893 / 34516780237 / 34516777162 / 34516771697 / 34516770588
34506777164 / 34506777160 / 34516780235 / 34516779891
34506784811
34507838391 / 34502283059 / 34507838390 / 34502283157
34516778490
(The above part numbers are a list of common failing BMW part numbers, if you do not see your part number here then please see our full catalogue).
Turnaround time:
Our current turnaround time to rebuild your own unit is approx. 3 - 5 working days.
Delivery time for a replacement unit from stock is currently 1 - 2 working days (when available).
Warranty:
Lifetime unlimited mileage*
Prices and options:
For full price/shipping information for this ABS pump please choose your vehicle from the list below: 
If you would like to have your own unit fully rebuilt, then you have two options regarding payment:
Pay in advance:
This option will allow you to pay for the rebuild in advance of the unit arriving with us, this is the faster option as we will not need to contact you once your unit has been tested, we will just go ahead with the rebuild if it is faulty and then send it straight back to you. To pay in advance for this service please select your vehicle from the 'price and options' list above.
Pay after testing:
With this option we will contact you for payment after we have received and fully tested your unit. Then we will contact you with the results of the testing and if it is faulty you can then decide if you want us to go ahead with the rebuild or not, it is at this point you would need to pay. This option is a little slower but gives you greater control over whether you want the unit rebuilding or not once it has been tested. If you prefer this option, then please fill in this test form and we will immediately email you with full shipping instructions.
If you require further information regarding this BMW ABS pump, then please contact us.