Part No's: 9196357 / 09128518
Price: £195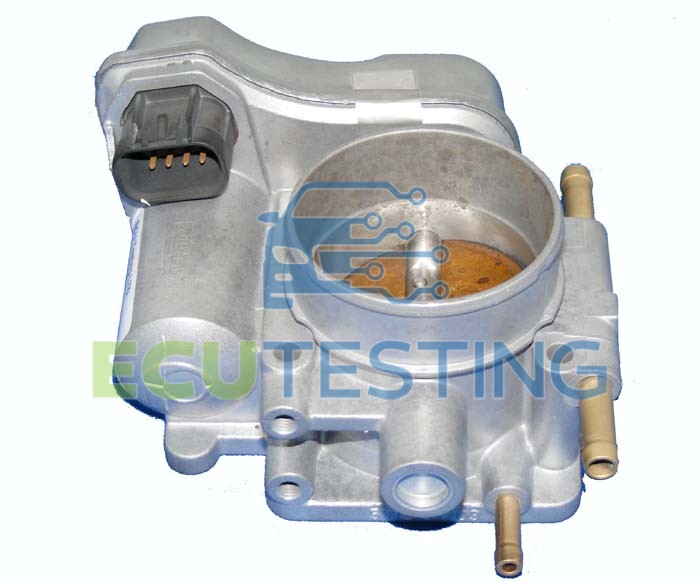 This Vauxhall throttle body is fully reconditioned and comes with a 2 year unlimited mileage warranty - Vauxhall only give a 6 month warranty on a new unit so this really is a very good bargain.
Vehicles this throttle body will fit:
Vectra B (1996-2001) 1.8 litre
Vectra C (2002 - Onwards) - 1.8 Litre
Astra G (1998-2004) - 1.8 Litre
Astra H (2004 - Onwards) - 1.8 Litre
Zafira (1998 - Onwards) - 1.8 Litre
Signum (2003 - Onwards) - 1.8 Litre
Tigra B (2004 - Onwards) - 1.8 Litre
Corsa C (2001 - Onwards) - 1.8 Litre
Meriva (2003 - Onwards) - 1.8 Litre
Omega B (1994 - 2003) - 2.2 Litre
Engine codes this throttle body will fit:
Z18XE1
Z18XEL
Z18XE
X18XE
X18XE1
Z22XE
Y22XE
Part Numbers:
9196357
09128518
Please make sure these are the correct part numbers before you purchase this unit.
Fault symptoms include:
Poor idle speed / stalling
Hessitation / power loss
Fault codes blaming the throttle position
This throttle body is not a cleaned up second hand unit, it is a fully remanufactured Vauxhall throttle body with an extensive 2 year warranty.
Quality assured:
We have sold hundreds of these units to garages and even to Vauxhall dealerships, so you can be assured of its very high quality.

Our money back promise:
We are so sure you will be more than happy with your replacement unit that we will give you your money back if you are not - Units must be returned within 7 days of purchase undamaged in the original packaging.
We accept all major credit and debit cards please call 01773 535638 lines are open Monday to Friday 9am - 6pm & Saturday 10am - 5pm.
This is an exchange item so we will need your old unit back in part exchange after you have fitted this one to your car.