A common complaint for the Citroen C3 & C2 vehicles is water damage to the engine ECU, this results in the engine cutting out, refusing to rev, misfiring or the not starting. Often there will be fault codes stored in the engine system that are blaming the throttle position, engine misfire or coolant temperature/O2 sensors. Despite these fault codes it is usually the engine ECU that has failed due to water contamination into the ECU multi-plug causing one or more of the terminals inside the ECU plug to corrode (if you disconnect the ECU plug then you will see the corrosion to the terminals), this is caused by water from the coolant system getting into the main engine wiring harness that travels along and into the ECU. Once the water has made its way to the ECU it then causes the corrosion to the pins which then causes a high resistance or open circuit for various engine sensor/actuator circuits resulting in the running symptoms described before. If your ECU has been water damaged in this way, then we can fully test and rebuild your own unit with an unlimited mileage lifetime warranty*.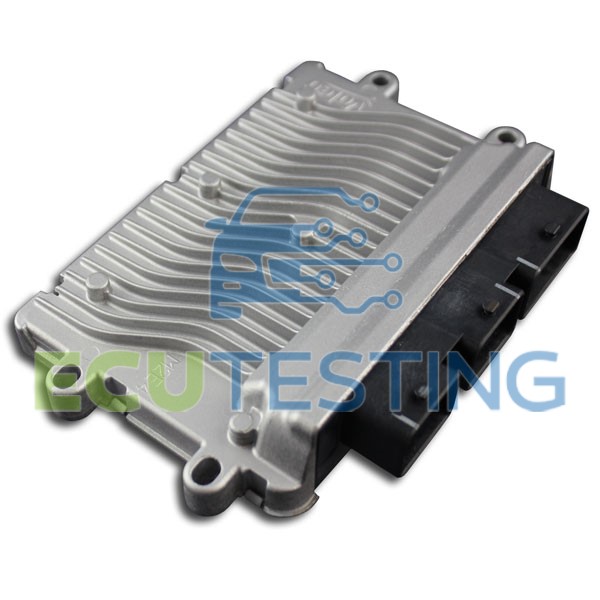 Common stored fault codes:
(these faults will be read from the engine system using a diagnostic scanner)
P0121 - Throttle signals 1 and 2 incoherence
P1161 – Throttle position implausible signal
P0123 – Throttle position sensor
P2176 – Motorised throttle programming
P1340 – Multiple misfire detected
P0135 – O2 heater circuit
P0115 – Coolant temp sensor fault
P1631 – ECU internal malfunction
This water damaged ECU is a common issue for the following vehciles:
Citroen C3 1.2-1.4 2006 – 2011
Citroen C2 1.2-1.4 2005 – 2011
Citroen Berlingo 1.4 2007 - 2010
Common failing part numbers:
SW9664127180
9664127180
7052754374
7144824009
21586048-9A
215860489A
Rebuild vs replacement:
When we rebuild your own unit, it is fully tested in advance to ensure it is faulty before going ahead with the rebuild, all rebuilds come with an unlimited mileage lifetime warranty*. These ECU's are programmed to the VIN (Vehicle Identification Number) and the coded key system so it is impossible to fit a second-hand unit from another vehicle as it would not run on your vehicle. When we rebuild your own ECU, we retain all of the original programming including the VIN and key code, so there is no need for any expensive recoding procedures when you receive it back, simple plug and play.
Quality:
We rebuild thousands of ECU's for main dealers and specialist workshops all over the world so you be sure that once rebuilt, your ECU will not fail again.
Programming:
Your ECU will not require any programming once you receive it back after the rebuild, just plug it in and drive away.
Warranty:
Unlimited mileage lifetime warranty*
Payment - If you would like to have your own unit fully rebuilt then you have two options regarding payment:
Pay in advance:
This option will allow you to pay for the rebuild in advance of the ECU arriving with us, this is the faster option as we will not need to contact you once your unit has been tested, we will just go ahead with the rebuild if it is faulty and then send it straight back to you. To pay in advance for this service please choose your vehcile from the list above and click the 'Get yours rebuilt' option.
Pay after testing:
With this option, we will contact you after we have received and fully tested your ECU, we will then give you the results of the testing and if it is faulty you can then decide if you want us to go ahead with the rebuild or not, it is at this point you would need to pay. This option is a little slower but gives you greater control over whether you want the unit rebuilding or not once it has been tested. If you prefer this option, then please fill in this test form and we will immediately email you with full shipping instructions.
If you require further information regarding this ECU then please contact us.